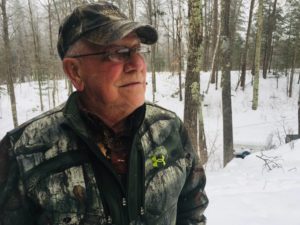 Hi - I'm Keith Holly and have been the owner and operator of Big Bear Guide Service for the last 40 + years.  I have decided to let the younger generation take over.  The sons are listed below.
Hunting runs deep in my bloodline.  In the 1800s my great-grandfather on my dad's side furnished all the venison for the railroad in the Cable Wisconsin area.  My grandfather on my mother's side raised 5 children from hunting, guiding, and trapping.
My father passed down his love and knowledge of the great outdoors and hunting skills to me.
I am so thankful and blessed to have such skilled and dedicated sons and a son in law that work along side of me, they are the backbone of Big Bear Guide Service.  I depend on them and they never let me down.  We are a family oriented business and I am so thankful and grateful for the support of my beautiful wife, daughter, daughter in laws, and grandchildren for playing a large role in making things run smoothly.
Our goal is to give all of our hunters a successful, enjoyable hunt, to the best of our ability.
We are blessed to have a large number of repeat hunters year after year.
Thank you for putting your trust in us at Big Bear Guide Service. We are honored you chose us to provide this service.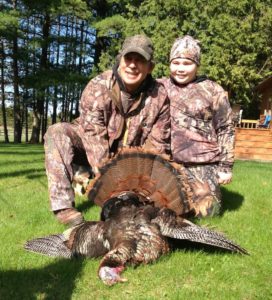 Mark Karshbaum - New Owner
I have been blessed to have had Keith as my dad since I have been in grade school. He has taught me everything I know about hunting. I have been able to pass this knowledge down to my son Kyle who also helps with the guiding business.
I have been helping with guiding for many years. I very much enjoy and take pride in taking hunters out and teaching them the skills so that they have a successful hunt.
Once bear season rolls around, I get to catch up with old friends and meet new ones.
Every hunter has a story to tell after they have been on stand and I can't wait to hear yours.
I look forward to meeting all of you in September.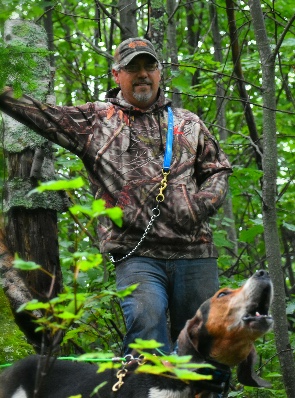 Wayne Holly
I was born into a family of avid outdoors-men. As a little boy I had a passion for hunting, fishing, trapping and anything else that would keep me out of the house. The fire was fueled by my grandparents (Clarence and Verna) and my dad Keith who opened the door for me to a lifetime of outdoor knowledge.
I have since held true to my roots and have been a part of the family business since I was old enough to be a "dragger". At about 10 years old I got my first hound and that ol' beauty gave me a lifetime of memories. I have followed the sound of the hound ever since and never looked back.
My children and grandchildren have and will have many of the same kinds of memories I cherish.
I have guided hunters in the harvesting of many black bears, wolves, bobcats, beaver, otter, fisher, deer, turkeys, grouse, coyotes and raccoons. It would be truthful to say that I've aided in the hunting of more black bears than my memory allows. Hunting is my past, my present and God willing, it will be my future.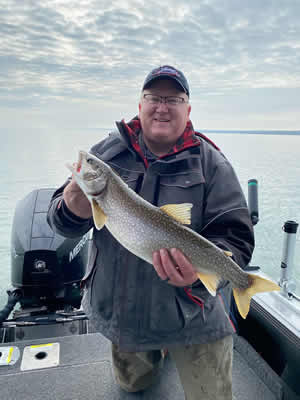 Dave Schulz
I  have had a real passion for the outdoors my entire life.  Growing up in the woods and on the lakes of northern Wisconsin fueled my love for hunting and fishing ever since I was a small boy.  This passion has extended to not only my hobbies, but also my career.  Since 1992, I have also been a professional forester. I have been  blessed to be able to work in the woods on a daily basis.
In 2007 my oldest son Luke was chosen for a learn to hunt bear program and we met Keith who was donating his time and energy in teaching my son to bear hunt.  Several years later, Keith played matchmaker and introduced me to his daughter Marcie.
In 2010, I married Marcie and became part of the Holly family.   Since that time I have been part of the family bear guiding business.  Each year I really look forward to seeing the bear hunters and their excitement as the hunt unfolds.
As I get closer to retiring from my forestry career, I have added charter fishing on Lake Superior to the family guiding business.  Visit my page - Charter Fishing