Guided Bear Hunting Trips in Northern Wisconsin

for Zone D and Zone A
We also guide hunts for Whitetail Deer and Bobcats!
100% Harvest 7 out of the last 9 years!
5 bears over 500 pounds
Biggest Black Bear 589 Pounds
Hunting Over Guaranteed Active Baits
20° Walk-In Cooler Available Upon Request
How would you like to have a bear rug on your wall?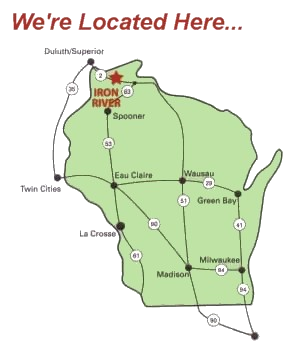 Then, you should call Keith Holly at Big Bear Guide Services.
I have been guiding for over 40 years and have assisted in the harvest of over 1600 black bear.
212 pound average for the last four years!
I start baiting in July, so we have very active baits.
Hunts are NOT limited to 5 days. Unlimited days of hunting!!
I have a walk-in cooler & taxidermist on site. 24 hour processing is available.
I also guide for whitetail deer and bobcat.
Motels as low as $30/person if hunting with Big Bear Guide Service.
Click here to see our Lodging Information
Call 715-817-1048 or 715-372-4101 to schedule your hunt!
Looking forward to hearing from you - please call early to reserve your hunt!
We offer guided bear hunts in Zone D & Zone A.
keithholly@cheqnet.net
Big Bear Guide Service is an Equal Opportunity Provider.

Commit everything you do to the Lord. Trust Him to help you do it and He will. Psalm 37:5